Game Downloads
You're located in category:
Fire Force
Everyone who ever played Airborne Ranger from Microprose will see the resemblance to this game. Fire Force puts you in role of an elite commando of an elite SEAL team!

First of all, make your character then select a mission to play as well as weapons to take with you. The action is viewed from side perspective as you sneak into enemy bases, kill enemy soldiers and destroy their ammo depots, bunkers and other buildings and vehicles. The bad thing is that the game is pretty hard and the controls are not as good as they should have been, but the game is very fun to play! Also, night missions are incredibly dark and you will have hard time seeing anything around you... Sure, it's night, but aren't commandos carrying night vision goggles or something?

As you complete missions, you will be earning higher ranks and medals for bravery, getting wounded and such. Airborne Ranger lovers - get this game!
Download full game now: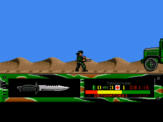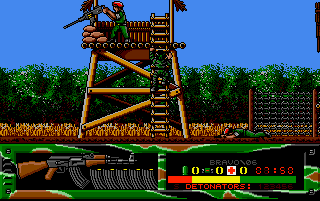 Fire Force screenshots
People who downloaded this game have also downloaded:
Dune 2, Desert Strike, Future Wars, Duck Tales, Flight of the Amazon Queen